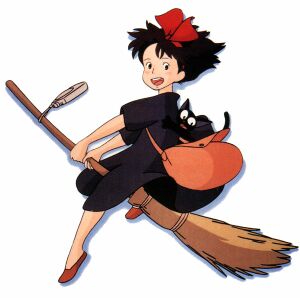 Kiki's Delivery Service Gets Live-Action Rendition
Argh! I'm dreading the Live Action Disney treatment of one of my favorite anime movies. I don't know about you guys, but the prospects of Disney using their "magic" to further ruin Miyazaki's legacy burns me up. What's next? Nausicaa on Ice?
What do you think? Click on the "Comment" link below and spill it.